What's The Difference Between Milk Protein Concentrate (MPC) & Whey Protein Concentrate (WPC)?
znutrition
Last Updated on June 3, 2023
In spite of the fact that MPC is significantly different from WPC, many people confuse between the two.
Milk Protein Concentrate (MPC)
Milk Protein Concentrates (MPCs) are manufactured by membrane filtration through which dairy proteins are isolated from fresh skim milk.
In comparison with standard milk or skim milk powder (SMP), MPC is high in protein and low in lactose. MPC is available in a range of protein levels from 42 to 85%, the lactose level falling as the protein level increases.
Since cow's milk contains approximately 80% casein and only 20% whey proteins, MPC has the same ratio as milk and only contain a small amount of whey protein.
Uses of Milk Proteins
Milk Protein Concentrates (MPCs) are ideal for a large range of applications in the food industry, and increase the viscosity of a food product. MPCs can be used in the manufacturing of cheese products, firm yoghurts & ice-creams, dairy-based beverages, sauces, creams for desserts, and for baking.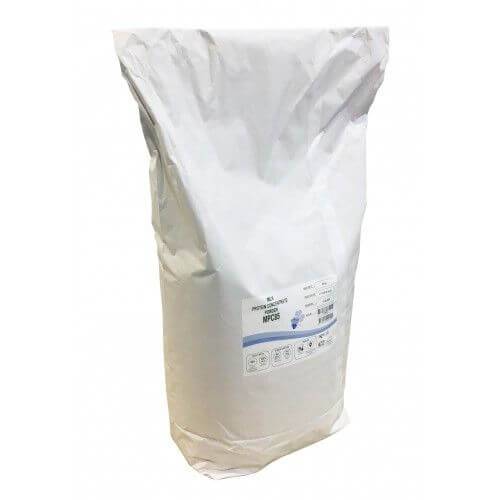 Whey Protein Concentrate (WPC)
Whey Protein Concentrate (WPC), on the other hand, contains 100% whey proteins, and there is no casein present in WPC.
Whey is a fast-release protein, meaning it is quickly digested and absorbed. Casein, like in the Milk Protein Concentrates (MPCs), is a slow-release protein and is not easily digested.
In fact, Whey Protein Concentrates (WPCs) retain the largest percentage of beneficial nutrients.
The biological properties of whey proteins are widely recognized as having antioxidant and antihypertensive properties, as well as having antimicrobial activities, and confer several health benefits.
Different Types of Whey Protein
When the whey undergoes an additional purification step to eliminate or minimize carbohydrates and fats, it is referred as Whey Protein Isolate (WPI). Though being a high-quality protein, the disadvantage of an isolated form of whey protein is that the purification leads to the elimination of some of the important micro-nutrients and protein fractions like Lactoferrins, Beta-lactoglobulins, and immune-globulins.
And when whey protein concentrates or isolates are treated with enzymes, or heat, the intact form of protein breaks down into peptides and amino acids, leading to the formation of Whey Protein Hydrolysates (WPH).
Some people have an easier time tolerating Whey Protein Isolate (WPI) or Whey Protein Hydrolysate (WPH). These formulas are ideal if you're trying to cut down on lactose, carbs & fat.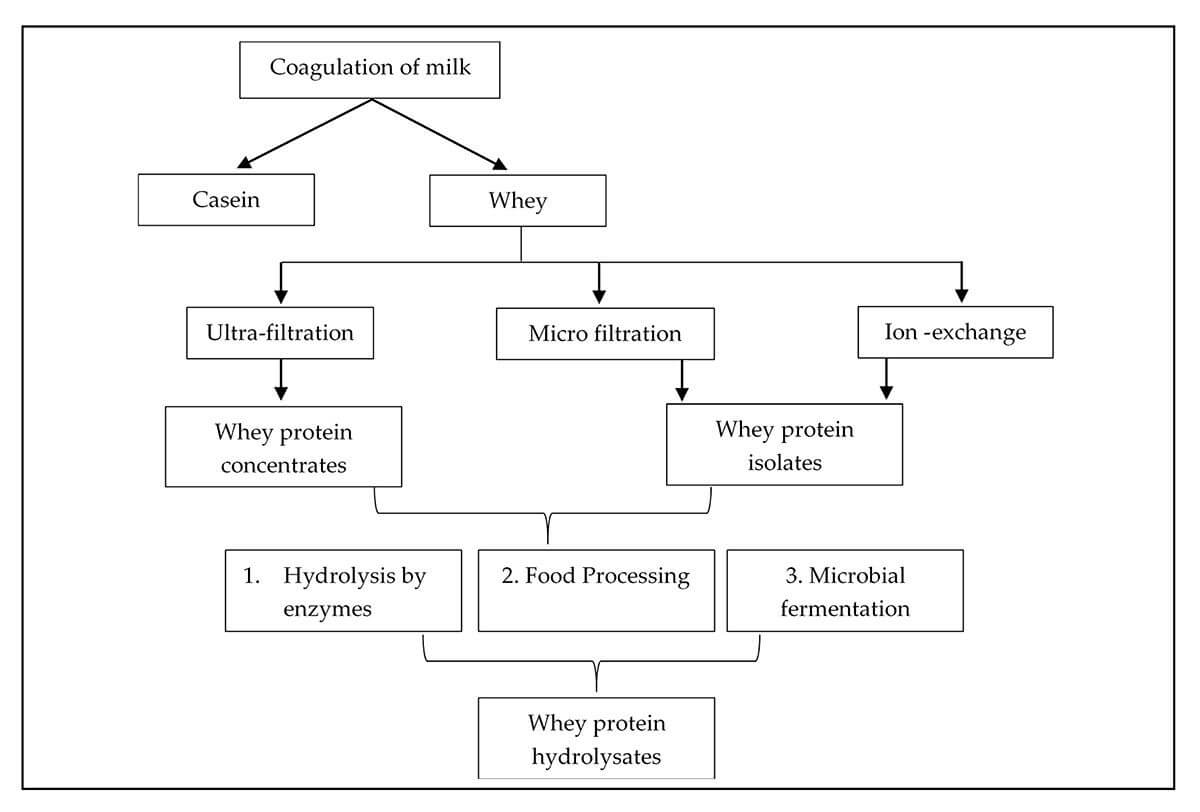 Uses of Whey Protein
Whey protein is the primary ingredient in most protein powders, which are used primarily by athletes and bodybuilders making it ideal for muscle growth and repair. Also, whey protein is used in meal replacement formulas, to boost your metabolism and help in weight loss.