Description
20% Whey Protein Isolate
25 g BCAA per 100 g
2 g L-Glutamine per Serving
Contains Natural Bio-Active Nutrients
Supports Growth and Regeneration of Muscles
Aspartame-Free
Enriched with 20% of whey protein isolate, which has been obtained by the modern process CFM (Cross Flow Microfiltration) and thanks to it the highest biological value protein is obtained, with a high content of branched amino acids ( BCAA's).
The product contains the bio active substances globulins and glycomacropeptides. It also contains beta- and alpha-lactoglobulins. It contains all key elements of whey protein to ensure high protein content.
If this was not enough, it has been enriched with L-Glutamine peptides to create the most complete whey protein on the market. A plus of 2 grams of L-Glutamine peptides per dose promote rapid recovery and muscle development, thanks to the fact that they favor protein synthesis.
That is why we recommend you to take Premium Whey, since it is a healthy protein with excellent assimilation, fundamental for all athletes both in the background and strength and for all those people who maintain a healthy and balanced nutrition.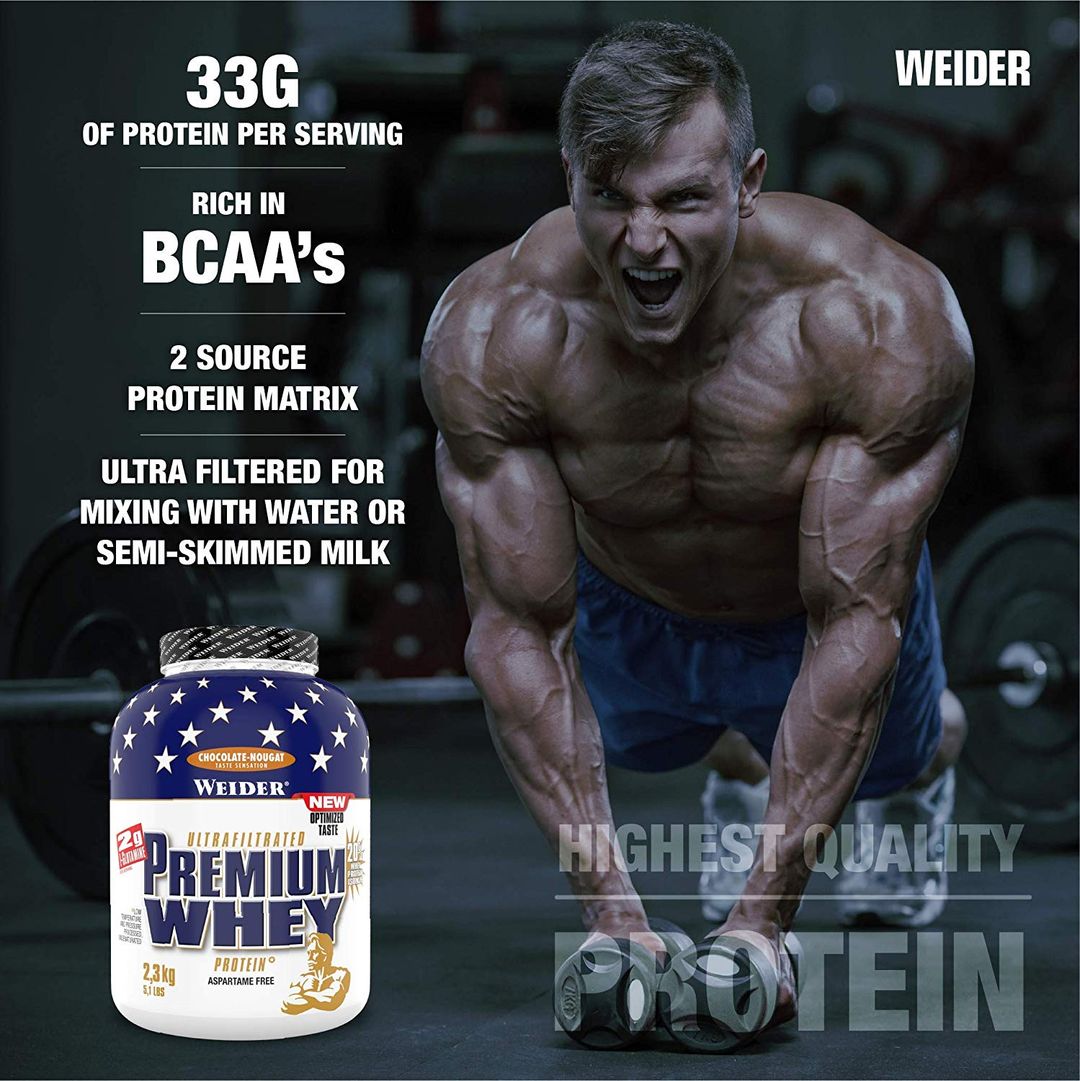 Recommended Use
Mix one dose of protein (30 g = 2 tablespoons) in 300 ml of water, juice or milk and use once a day, the best in the morning and immediately after training.
Serving Information
Container size: 2300 g
Serving size: 30 g
Servings per container: 76