Description
Increase Strength
Boost Muscular Endurance
Train with Greater Intensity
Boost Intra-Muscular Carnosine
100% Pure Pharmaceutical Grade
Informed-Choice Certified
Gluten Free
TRAIN HARDER, LONGER AND STRONGER!
Want to train harder, run longer, lift heavier and kick harder? Who doesn't? With BETA-ALANINE you can finally achieve that workout intensity you've only wished you were able to accomplish.
ALLMAX Ultra-High Grade BetaSynth Beta-Alanine was built for the ultimate in performance. Research has shown Beta-Alanine increases muscle Carnosine levels that may lead to increases in Nitric Oxide (NO) production and reduced muscular acidification during intense training. Simply stated, Allmax BetaSynth Beta-Alanine delays muscular fatigue allowing you to increase your performance output. Greater intensity and exertion in the gym or on the field result in increased signals to tell your body to build muscle.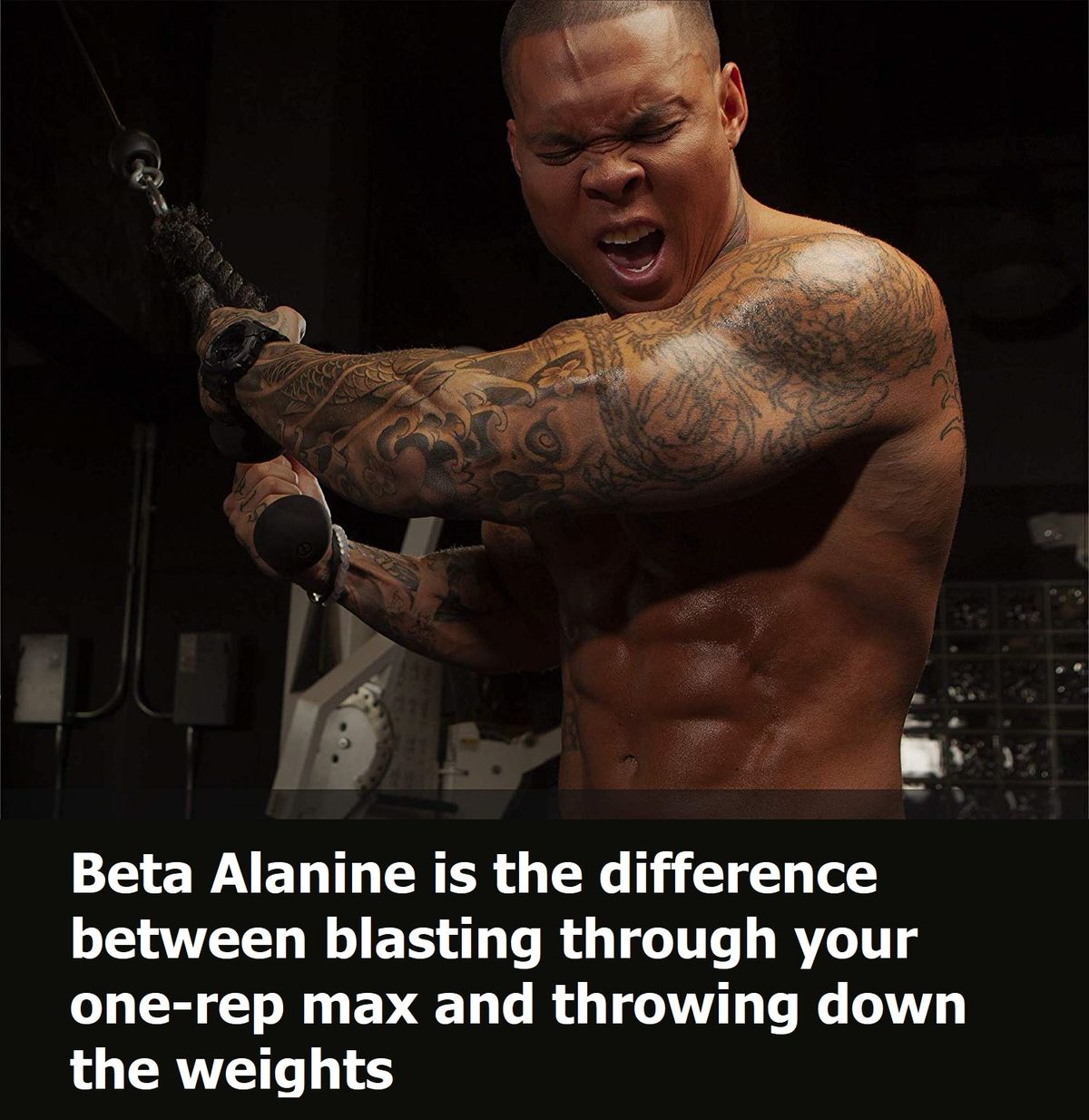 FIGHT MUSCLE FATIGUE
A dipeptide, carnosine is regarded as one of the most powerful acid-buffering substances known to man. Produced by the body, it's stored in cells and released in response to reduced pH (the alkaline/acid scale whereby the lower the pH, the more acidic a solution is).
The problem is we produce only enough carnosine to complete day-to-day activities and to extend performance for short periods. But there is a way to significantly increase carnosine stores so that when lactic acid levels conspire to limit training intensity, it'll kick in to counter the exercise-induced fatigue.
The best way to increase carnosine is through Beta-Alanine supplementation. A dipeptide, carnosine is composed of two aminos: histidine and, you guessed it, beta alanine. As opposed to the amino alanine, BETA-ALANINE is a non-proteinogenic amino-acid (it's not reassembled into proteins upon ingestion). Thus its specific purpose is to improve and extend performance. The more Beta-Alanine we have on board, the more carnosine the body can produce and the longer and harder we can train.
WHO SHOULD TAKE BETA ALANINE?
If you're a healthy individual who trains regularly, BETA-ALANINE is definitely for you. If you're pregnant, under the age of 18, or breastfeeding you should not consume BETA-ALANINE. If you have any other health conditions, you should always consult your physician prior to starting any new supplement.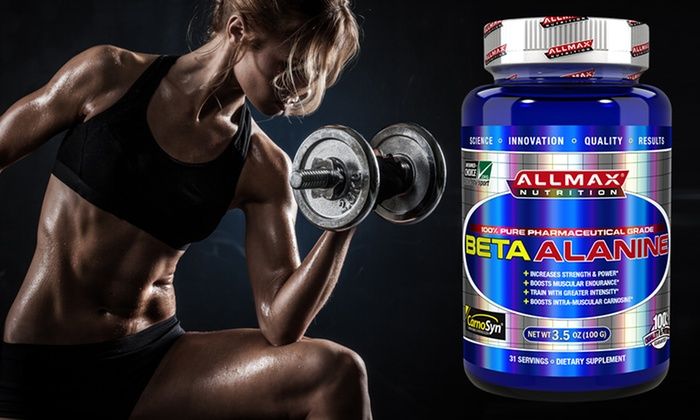 THE BETA-SYNTH ADVANTAGE
ALLMAX has acquired the purest pharmaceutical-grade Beta-Alanine source called Beta-SYNTH™. An 11-Stage process is used to produce this white crystalline substance. Beta-SYNTH™ then goes through a hyper-micronization process that gives you a fine, high-absorption form of Beta-Alanine that is exclusive to ALLMAX. Beta-SYNTH has been laboratory tested to absolute pharmaceutical-grade 100% purity; and you will feel the difference!
THE ALLMAX ADVANTAGE
For more than a decade ALLMAX has been developing an exclusive, industry-leading 5-Stage Testing Protocol. Every product and every ingredient is lab tested and uses cGMP registered manufacturing processes to provide you with the ultimate in purity, quality, and effectiveness.
SUGGESTED USE
Take half a Tsp. (1.6 g) to 1 Tsp. (3.2 g) 2 to 4 times daily dissolved in juice, water or your favorite supplement. Do not add to products already containing Beta-Alanine. Beta-Alanine can create excess sensory effects at the skin level in some users. Initiate use with half of a single serving to assess your tolerance to Allmax BetaSynth Beta-Alanine. As you become accustomed to the feeling, increase your dosage to 2 servings (6.4 g) Do not exceed 4 servings in a 24 hour period.
Beta-Alanine does not need to be taken pre-workout. Beta-Alanine exerts its effects by building increased Carnosine in your muscle. Smaller more frequent dosages have been found to be the most effective. However, some have found taking the full dosage 6.4 g (2 teaspoons) immediately before a workout resulted in the best gains.
SUPPLEMENT FACTS
Container Size: 100 g
Serving Size 1 Teaspoon (3.2 g)
Serving Per Container: 31